"Blackened Steel" Finishes for Decorative Metals
Blackened Steel sounds like one of the easiest finishes to achieve in decorative metals, yet this is the most widely misunderstood and complex of metal finishes.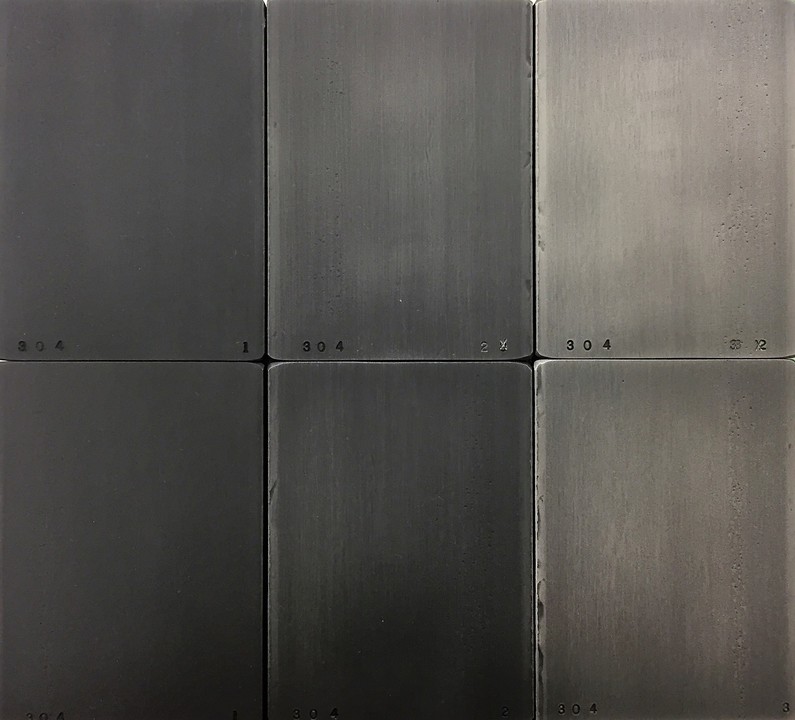 "Give them any color they want as long as it is black!" Henry Ford.
Blackened Steel sounds like one of the easiest finishes to achieve in decorative metals, yet this is the most widely misunderstood and complex of metal finishes.
Ignoring for a moment that there are many different types of steel used for decorative purposes and even more ways to mechanically alter the steel for visual effect; Steel is "blackened" using a wide variety of paints and powder coatings, chemical conversion coatings (which are often referred to as patinas, gun bluing or black oxide finishes), as well as waxes. Often, there will be a combination of two or more of these processes used to reach the desired finish. And, two finishers can arrive at the same place using two totally different methods! Therefore "blackened steel" as a finish specification is as clear as texting a salesman in a large clothing store for "blue jeans" or ordering "white wine" in a well stocked wine shop and expecting they will deliver EXACTLY what you have in mind. Even showing a clerk a picture of a glass of white wine barely narrows the search.   Because of the wide variety of processes and materials, this creates opportunity for conflict with other trades for the architect, designer and owner. The potential for miscommunication limits the fabricator/finisher's ability to properly price the work resulting in apples to oranges bidding. So, in an effort to prevent some of this, here is an overview of the fundamentals behind blackened steel finishes.

Steel Alloys, Mill Scale and Galvanizing

Steel comes in hundreds of shapes, sizes and alloys.  Experienced designers will understand the steel required for the fabrication and specify the material taking the finish into account in the construction documents.

Most steel fabricators are using A36 Hot Rolled "Mild" steel for bars, shapes and tubes and some sheets. All of this material comes from the mill covered in an extremely hard blue grey oxide layer called Mill Scale. 1018 is the alloy of choice for Cold Rolled Steel for sheets, which it is more costly than A36, and it arrives scale free. A good choice which is between the cost of cold and hot roll is hot roll that has had the mill scale removed by Pickling and Oiling. P+O is A36 without the scale. What many outside of the metal fabrication trades don't know is that Mill scale is so tough it can only be removed by mechanical processes like grinding or grit blasting, and it doesn't take patina. Cold rolled steel, however, has a much finer surface quality, free from mill scale, and is ready to take patina without further surface conditioning. 
The picture here is of unfinished, 1018 cold rolled steel on the left, and plain A36 hot rolled steel sheet on the right. Scuffs and scratches are visible on the cold roll. These will show through a typical semi transparent, patinated and lacquered blackened steel finish so the entire surface will need to be re-finished to match, adding time to the project. However, the hot roll side, with the blue gray mill scale, looks fairly clean. Most of the sheets, regardless of alloy, will have some form of surface damage from handling. So, if we need super clean hot roll steel, we have to hand pick them ourselves at the wholesaler. If the mill scale is damaged, there is no way to repair it, we can either blacken the scratches, which remain visible but less so, or remove 100% of the mill scale and blacken the steel surface.
Mill Scale varies widely in color and texture and is not within the control of any fabricator. Some fabricators will apply clear coats or tinted clears to the mill scale to darken the finish and create more even hues but this will add cost as well. Therefore designers who want the Mill scale look are prepared to accept its inherent unpredictability and probably more than a few scratches.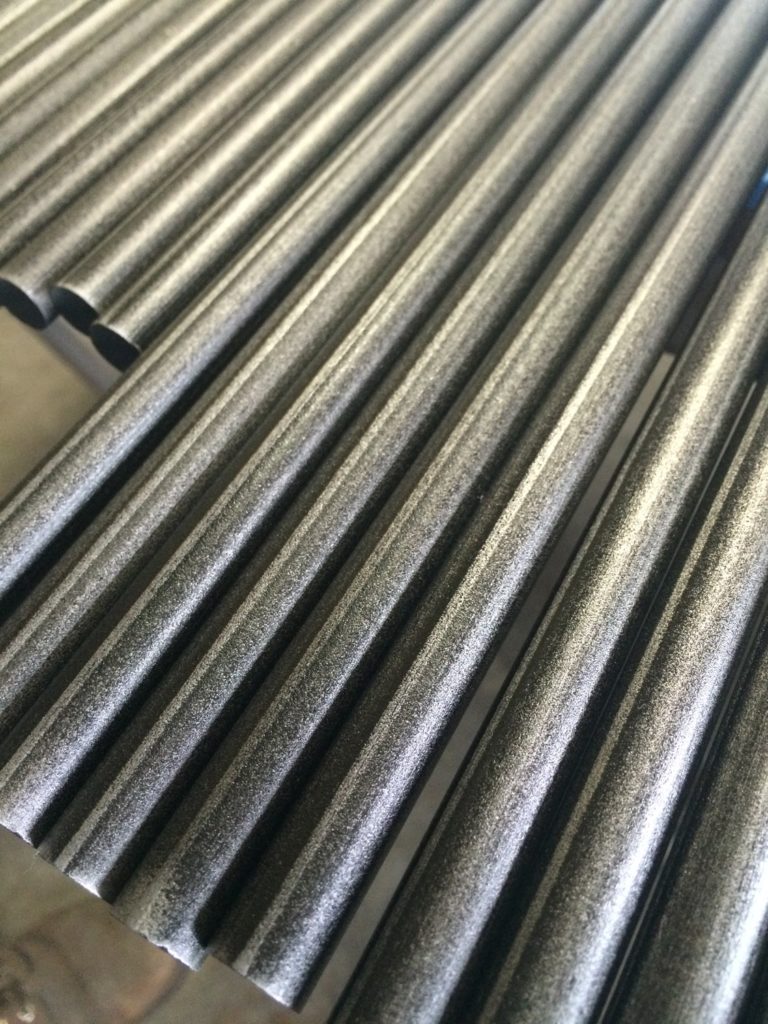 Galvanized (Zinc Coated) steel sheets are most often required for exterior applications of this decorative finish. Blackening agents will darken the zinc and not the steel. Blackened zinc has similar challenges to blackened steel, but it protects the steel from rust and is much more resistant to corrosion.
Shown here is a grit blasted finish on A36 steel rods, blackened using a flat black lacquer and top coated with a clear lacquer. This technique is less costly than chemical patinas and is generally more consistent in color.




Mechanical Finishes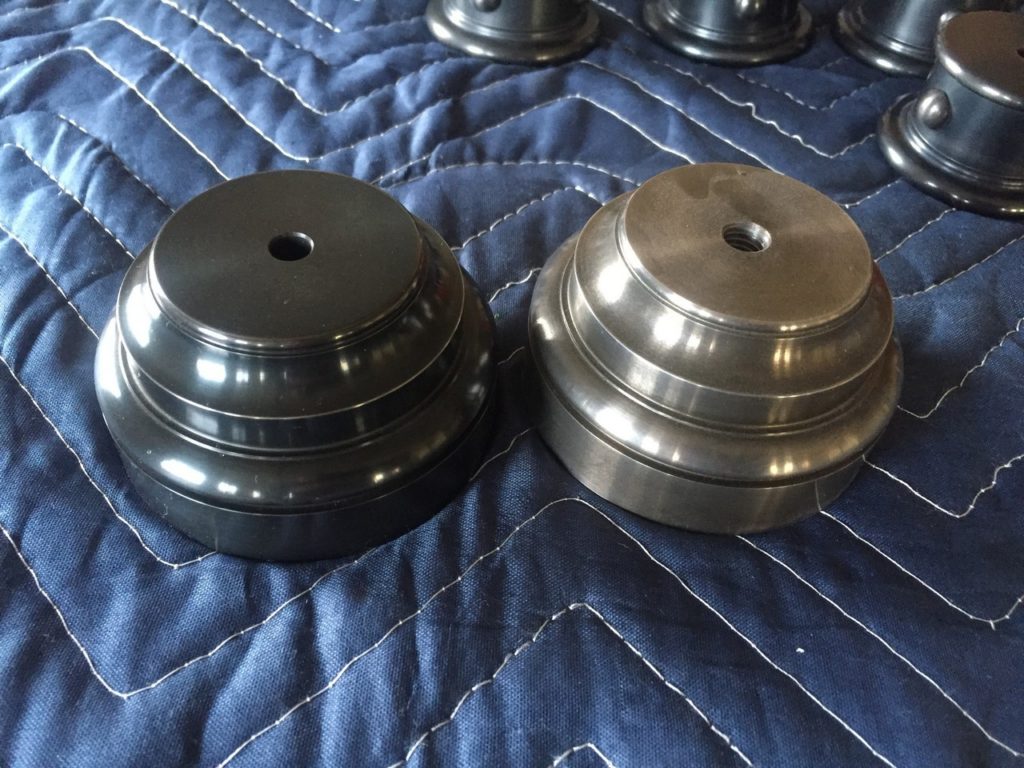 The surface of any steel that is to be oxidized must be specified. If you want a fine, high luster, consistent finish, then all exposed surfaces should be pretreated by the same mechanical means such as brushing or sanding, or even polishing prior to the application of the patina. If the desired finish is rustic, perhaps a spot patina on only the areas where the mill scale has been ground away is all that is required. Grit blasting can be fine or course and creates a matte finish that is even. Is the surface likely to need touch up or repair work from installation or service? Then perhaps a non-directional sanded finish, produced by a common an orbital sander, is in order.
Physical samples are critical to setting expectations for finish quality and can even be used for exposure tests, but they can also be misleading. For example; a finisher may stumble into a perfect, even 6"x6" sample, yet has not appreciated that his or her methods will not be the same for a 4'x8' sheet.
Here is an example of two parts which are turned from cold rolled steel bar: one has been nearly polished and is ready for patina, the other has been patinated and lacquered. The polished metal, combined with the high gloss lacquer give the finish a black mirror effect with lots of depth.
Patinas and Chemical Conversion Coatings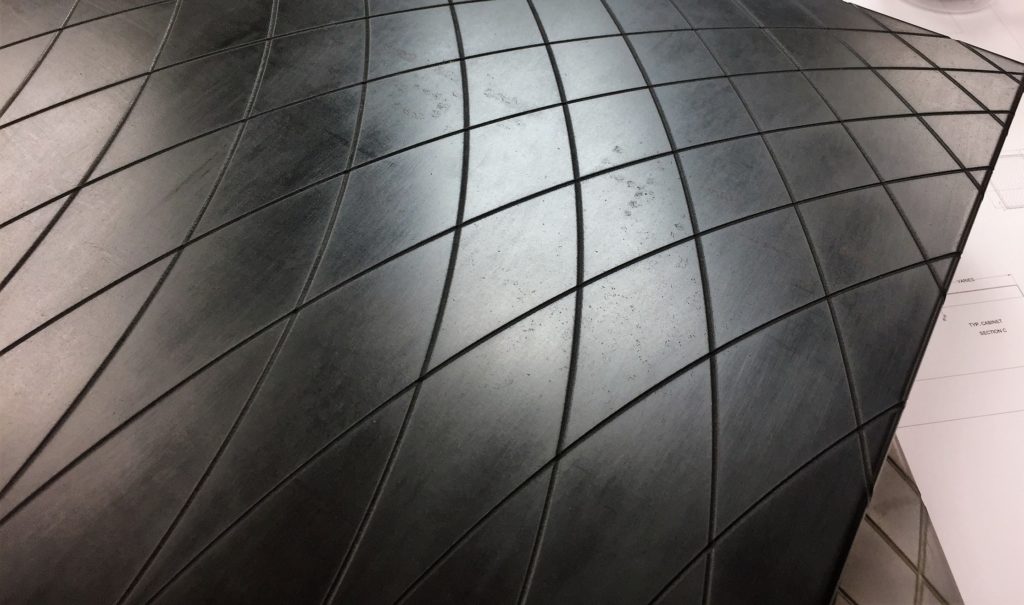 Finally, the coloring of steel; The most attractive "blackening" is generally achieved using a variety of liquid chemicals in both hot and cold applications. This is best performed within the fabricator/finisher's shop. Here the variables of mechanical finishes, metal surface pretreatments, water and metal temperature, water hardness, humidity and so forth, can be properly and safely managed. Some oxidizing chemicals can be quite toxic and ventilation is critical for the safety of the workers. Oxidizing in a finished space will therefore pose significant hurdles.
Since most common steel is made of 90+% recycled content these days it is nearly impossible to get 100% consistent color from chemically blackened steel due to subtle variations within the alloy composition. This becomes more obvious with large sheets. Designers and Architects need to expect that there will be color variations due to the hand applied nature of these living finishes as well. If you seek a perfectly even finish in a blackened finish color, stick with paints. Or, if you need a patina finish but want to create similar hues, consider applying tinted clear coats or waxes over the patina to create a more even finish.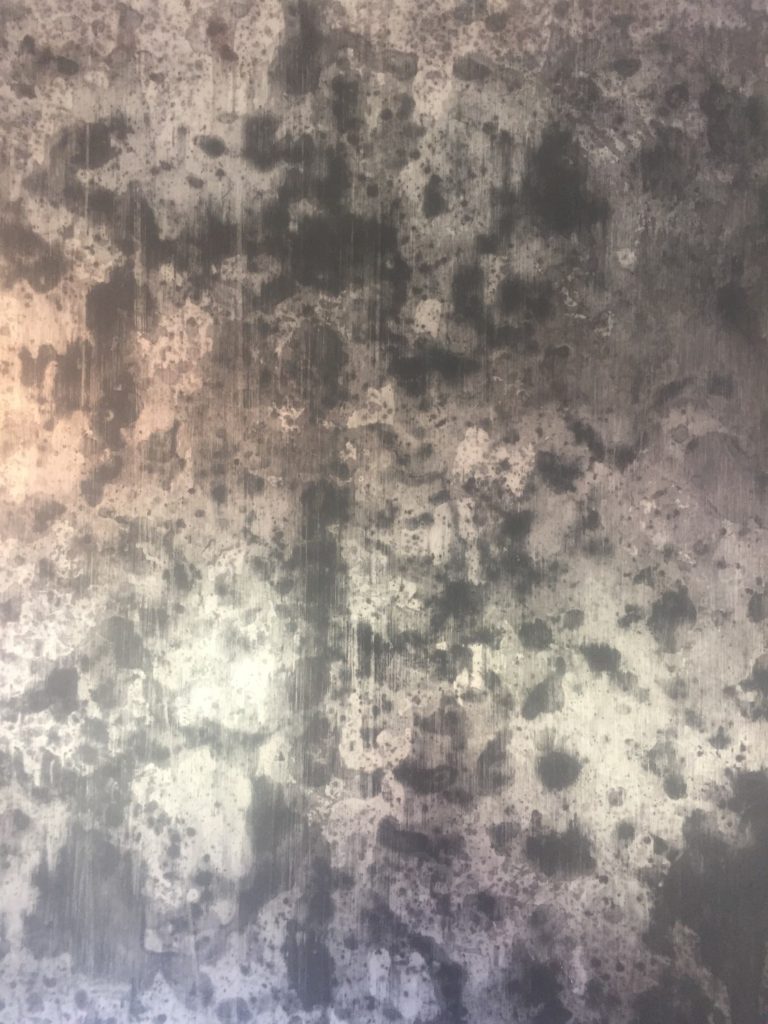 Variegated patinas can be applied in countless ways to add visual interest to steel. The effect is also multiplied when the black finish is buffed back enough to reveal the texture of the metal beneath it.








Coatings
A Black oxide finish, on its own, is only mildly corrosion resistant, and the colors tend to be flat or matte, so often in architectural applications, there is an additional clear coating applied. Clear lacquers are the most common, and generally the least expensive but enamels, waxes or urethanes, depending on exposure. These coatings add a layer of depth and richness, darkening the oxidized finish while inhibiting corrosion, AKA Rust. Waxes offer a quick way to get a coating on the surface and prevent further oxidation but it requires regular maintenance. Dyes or tints can be added to most clear lacquers and waxes to add another layer of color which helps even out a slightly uneven patina. Lacquers certainly offer the added benefit of being easily removed and refreshed when the time comes but many of them perform poorly when exposed to cleaners like ammonia so they should be avoided in areas like kitchens and bathrooms and floor trims where cleaners are used.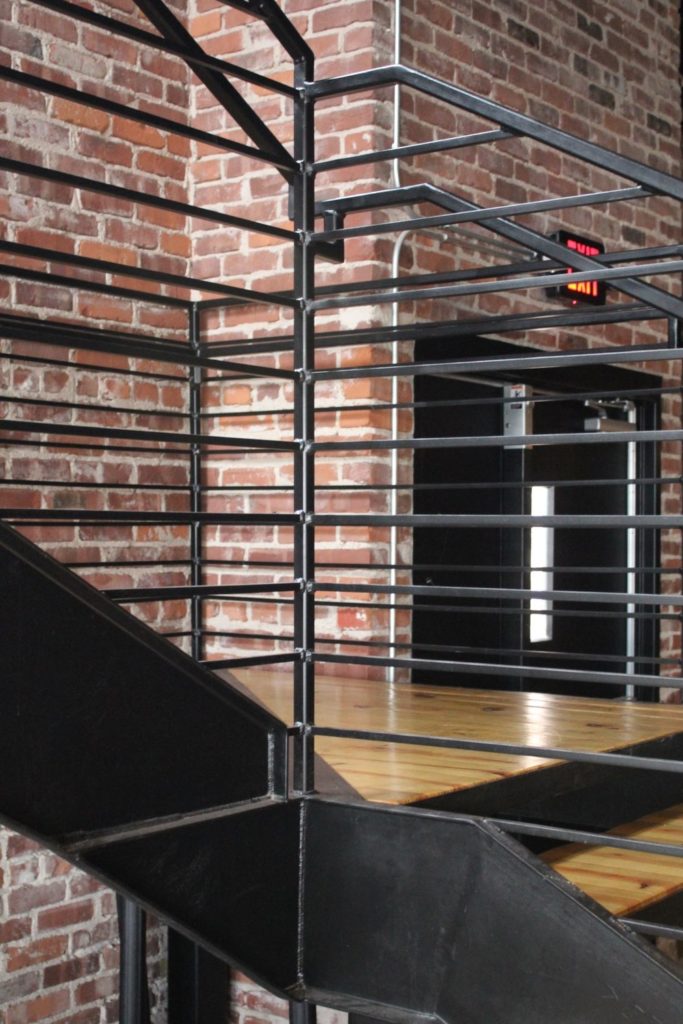 Clear powder coats, while durable like urethanes, is not an option as the water and chemistry of the pre-wash will interfere with the black oxide coating from the patina process. Water based clear lacquers and paints also have the possibility of reactivating the oxide finish so samples and tests should be carried out to verify the finish will be stable.
More durable coatings such as enamels or urethanes will add longevity to the finish, but the removal of these coatings will be difficult in the future. Refreshing the finish becomes impractical with a bulletproof clear coat. Finally, don't forget to specify the sheen when thinking of these top coatings.
Finally, here are a couple of examples of specification language that will add clarity to a finish specification for blackened steels. As is evident, there is a lot of information needed to relay in order to get a clear understanding of what is expected.






Sample Specification Blackened Steel Panels Interior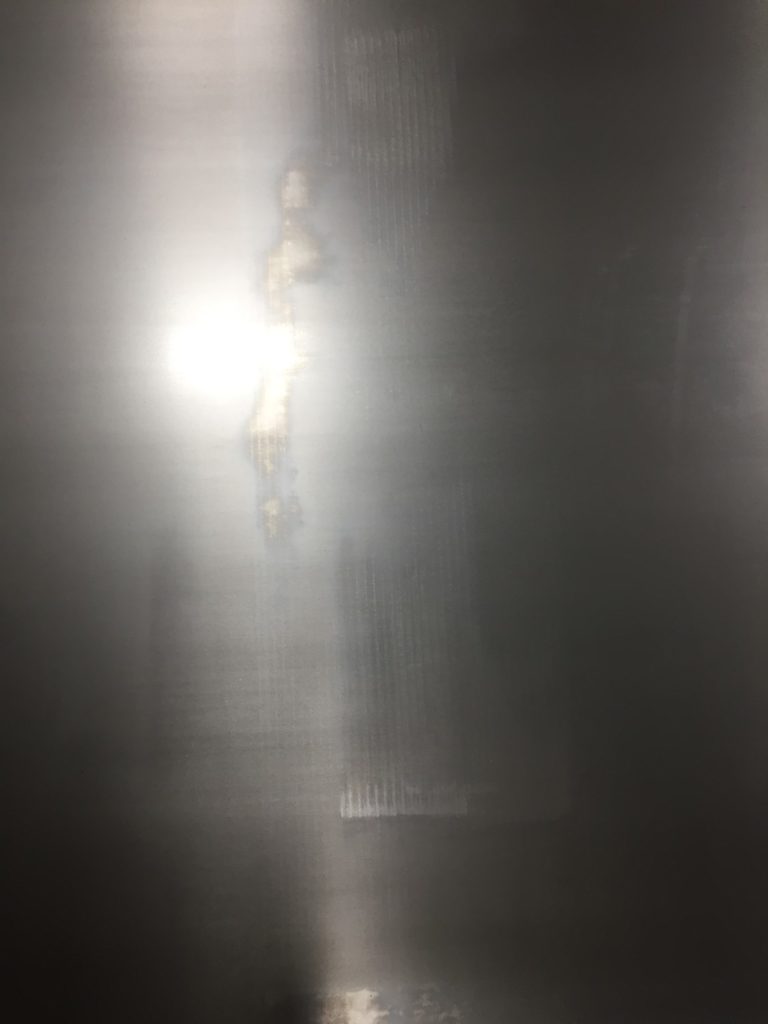 Variations in the color and shade of the mill scale is expected and desired. Fabricator to use A36 Mild Steel Sheets with Mill Scale in tact. Care must be given to minimize scratching from handling. Surfaces that are more than 10% abraded will not be acceptable. Dents or deep gouges are not acceptable. Final surface finish will include complete cleaning, all scratches and abrasions will receive a black oxide (patina) finish followed by a clear lacquer coating of a suitable lacquer which is compatible with patina and DTM applications. Lacquer shall be applied to coating mfrs. recommended DFT. All exposed fasteners will receive a black oxide patina finish. Fabricator must supply a finished 24x36 sample sheet for architects approval which also shows some abrasions and fasteners.




Sample Specification Blackened Steel Railing Components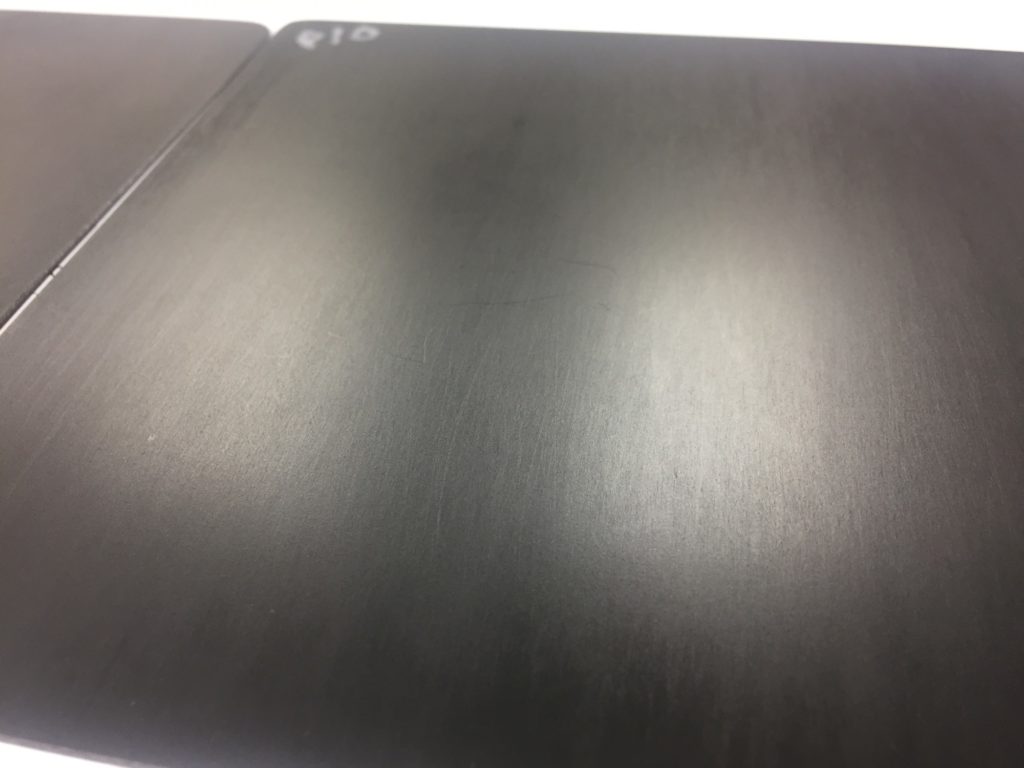 Variations in the color and shade of final finish is to be minimized. When possible, fabricator shall use Cold Roll Steel Sheets and Bars. If A36 steel are used, mill scale must be removed. Prior to oxidation (Patina), all exposed steel will receive a fine linear grain finish, following the direction indicated on drawings. Directional finish will be similar to a "brushed" stainless #6. Care must be given to prevent scratching from handling. Dents, Scratches or gouges are not acceptable. Final surface finish will include complete cleaning followed by a black oxide (patina) finish. The black oxide finish will be relieved by 50% using soft scotch-brite or steel wool that reveals the bright metal surface, followed by application of a clear lacquer coating of a suitable lacquer which is compatible with patina and DTM applications. Lacquer shall be applied to coating mfrs. recommended dry film thickness. Fabricator must supply a full sized sample of each shape with specified finish for architects approval.
As always, good communication and consultation with your experienced metal fabricator/finisher will help you get the right finish with low maintenance.
See more of our blogs here.